Are You Searching for Low-Cost Affordable Manufactured Home Repair Contractors in Maricopa County?
Do you Need mobile home Retrofitting, or Modular home Foundation Skirting Installations near Mesa, Arizona?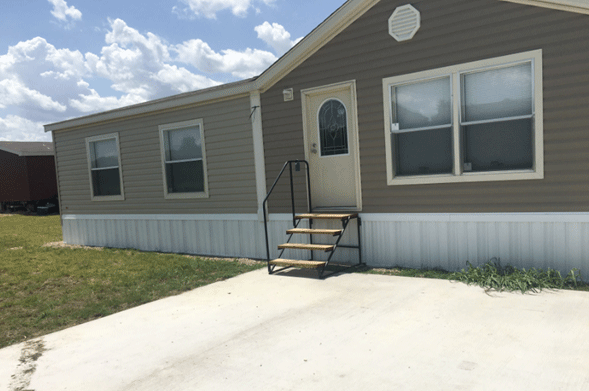 Call now and ask about our permanent foundation options near you in Mesa. We are a highly-ranked mobile home repair company near you in Mesa, AZ. Affordable pricing. Skirting and siding in Mesa, Retrofitting Foundation in Mesa, Deal: $100 off Level Retro Special  Zip codes 85201 85202 85203 85204 85205 85206 85207 85208 85209 85210 85211 85212 85213 85214 85215 85216 85274 85275 85277 85296
Do you need the best low-cost Mobile Home Leveling services in AZ?
We Provide Permanent Modular, Mobile Foundations in Mesa

Schedule an initial consultation to determine if you need a new foundation in Mesa as part of your modular home retrofit in AZ. Our Arizona foundations are rebar-reinforced and backed by extended warranties. Our mobile home services and repair contractor company near you in Mesa, Arizona, delivers permanent foundations that are designed to keep Mesa homes stable and keep back up to FHA guidelines in Arizona.
We Provide Low-Cost Mobile Home CostSkirting / Siding & Restoration Services in Mesa, AZ
Enhance the curb appeal of your Maricopa County, Mesa mobile home, and protect your plumbing in Mesa from Rodents and weather with new skirting in Mesa. Improve energy efficiency in Mesa with new vinyl siding in Mesa.
Best Mobile Home Leveling Near Mesa
When AZ floors in Mesa become uneven and modular mobile or manufactured home skirting in Mesa AZ begins to bow, your Mesa mobile home needs a mobile home leveling solution in Mesa that fits your Arizona property. We specialize in low-cost affordable Mesa Arizona mobile home leveling services near you, unlike other mobile home leveling companies in Mesa, we will back our work with extended warranties.
Mesa Mobile Homes / Manufactured Home Repairs in Mesa, Modular Home Retrofitting and foundation certifications near you in Mesa AZ
Our Mesa Manufactured home Retrofitting near you and Mobile Home Foundation Certification Services in Mesa, AZ
Being one of the highest-ranked Arizona modular home repair contractors near you says a lot about how we strive to take care of our customers in Mesa. If any work is required for compliance, a written estimate will be provided. We will beat any reputable AZ company's compliance repair estimate. Once home improvements in Mesa work are complete, a structural engineer certificate can be provided for a flat fee through one of our trusted Arizona companies in Mesa near you.
We offer no-obligation FHA / VA / USDA AZ mobile home compliance inspections in Mesa. We can complete the Mesa mobile home repair restoration services. We are state licensed in Arizona, Maricopa County, and Mesa AZ near you to install manufactured housing/ mobile homes.
Contact us for our cost-effective foundation repair services.
Our Mesa mobile home skirting install types include
Vented vinyl- Vinyl rock -Hardie panel-Lap siding to the ground-Weed eater proof vinyl- Foam insulates board-Wood plank. Other material types can be used at the clients' request.
AZ Mobile Home Underbelly Mesa
No matter the size of the job, we can handle it for you. At Mesic Contracting near you in Mesa, Arizona, we offer Mesa mobile home repairs and manufactured home underpinning options in Mesa AZ for the best Arizona home repairs with our complete Manufactured Mesa home remodeling and restoration services service near you. We also get rid of the faulty insulation in Maricopa County, so you don't have to.   If you need concrete underpinning for manufactured homes in the Mesa, area look no further. Replacing the underbelly of the house, along with insulation in Mesa, will help lower your heating and cooling costs in Mesa.
Get Mobile Home Siding in Mesa.
Home renovations for modular and mobile Vinyl siding are one of the most common in Mesa AZ with manufactured homes in Maricopa County. Many types of manufactured home siding can be installed… We could offer Dutch lap vinyl siding in Mesa as one of the premium installs. We include removal and haul off with all of our installs. We are highly competitive with pricing as we want your business. Whether it's a complete siding install for your Mesa mobile homes or a simple siding patch, we can get the job done right for you.
Contact us for our results-driven mobile home skirting solutions.

Modern manufactured homes in Mesa, AZ, offer more advantages than ever before. One of the most value-adding AZ real estate investments you can make into your Mesa mobile home is a permanent foundation. They're affordable in Mesa, eco-friendly in Mesa, and quickly constructed near you in Mesa and built to high standards. However, many property owners still want to make improvements to their homes. There are lots of mom and pop mobile home repair companies out there. We pride ourselves on being the highest-ranked mobile home repair company in Mesa, Arizona. We're proud to be the company to trust when you want a mobile home permanent foundation in Mesa.
AZ Manufactured Home Foundation | Mesa, AZ
How Our Permanent AZ Foundations Work
Our permanent foundation system in Mesa Arizona includes installing concrete footers in Mesa, strategically placed underneath your Mesa, home. The concrete footers in Mesa are typically 24" x 24" x 24".  However, the exact measures change depending on the soil in your area in Mesa. Our permanent foundations in Mesa are always rebar-reinforced in Mesa for your safety.  Per concrete footer in Mesa, we have multiple ways to stay in your budget. Extended warranties are included with durable systems in case you need a foundation repair in Mesa. When you're looking for a way to upgrade your manufactured home in Mesa, reach out to our entire mobile home service company in Mesa, we cover all aspects of your living needs. All of our permanent foundations include leveling your mobile home in Mesa.
Quality Modular Home Repair Contractor Services at Prices You Can Afford in Mesa, Arizona

At Mesic Contracting near you in Mesa, We stabilize your Mesa mobile home's foundation, so the rest of your home in AZ is secure. All manufactured home levels in Mesa are done with an AZ water level to ensure accuracy. When you partner with a team like ours at Mesic Contracting that has the tools and the training for Mesa, AZ, mobile home foundation leveling, you can complete any restoration project you have in mind.  Your safety is our first priority. Securing an FHA loan may require you to complete any mobile home repairs in Mesa to the foundation and skirting of the modular home in Mesa, AZ.
At Mesic Contracting, we can repair broken mobile home modular panels in Mesa, AZ, to keep intruders from entering your home. Live in a safer and more attractive AZ home in Mesa without breaking the Piggybank. We consider the entire mobile home structure in AZ, including any piers that may be settling. After a detailed review of your modular, manufactured mobile home in Mesa, we may recommend a full mobile home retrofit in Mesa that includes the installation of permanent foundations to you produced homes property in Arizona. Live in a safer AZ environment through our functional Mesa mobile home Skirting services near you in Maricopa County and mobile home siding services in Mesa.  Schedule a no-obligation consultation today to get a clear picture of your home's health.
Request a Consultation FOR Modular Home Restoration in Mesa, or Full Mobile Home Remodeling Estimate Today

Ready to take the next step towards upgrading your mobile home's property in Mesa? Request a Mesa AZ mobile home permanent foundation consultation from our knowledgeable team. We'll gather the relevant details about your Mesa property, its location, and your goals to give you a price estimate and timeline for the mobile home remodeling or restoration services in Mesa; that's as accurate as possible… Mobile home leveling is what we specialize in. Our team understands that you need to make an educated decision about your property, so we'll happily answer any questions you may have about the mobile home foundation installation process, the materials we use, and our crew. Contact us today for mobile home repair that improves the functionality and appeal of your home. We proudly serve homeowners in Mesa and surrounding communities. Special Discounts are also available for veterans and seniors.
How The Retrofitting of Manufactured Homes Foundations for Mesa Process Works
Our Arizona mobile home foundation inspection in Mesa is designed to assess if the Mobile modular manufactured home in Mesa, AZ, can pass VA, and USDA, FHA, requirements as specified in the HUD Permanent Foundation Guide for Manufactured Housing, September 1996.
How The Manufactured Mobile Modular Home Process Works in Mesa
FHA Requirements- Axles and Tongues Did you know Axles must be detached, tongues must be cut and separated in Mesa, AZ? For conventional loans in Mesa, our moble home foundation inspections in Mesa on TDHCA guidelines are as specified in Foundations Guide for Manufactured Housing, December 2012.
Modular Home Anchors and Straps Mesa
Did you know that FHA loans for mobile homes in Mesa are prevalent due to low down payment and for those with a less than stellar credit score in Mesa? FHA is a government loan type in Mesa, has stringent requirements for mobile homes in Mesa, Arizona, to pass for FHA compliance.  Here is a list of conditions and examples outlined in our inspections near you for Mesa AZ –
Modular Home Anchors and Straps Requirements in Mesa
To avoid corrosion galvanized anchors should be used for vertical or transverse anchors.  Longitudinal stabilizing devices (LSDs) must be in poured concrete to meet guidelines.  Any type of pan system not poured in concrete will not pass for longitudinal support.
Mobile Home Decks and Handrails in Mesa
Any porch landings or steps more than 30 inches tall, FHA require a handrail with vertical supports.  The steps need to be attached to 4×4 inch posts that are secured to the ground.  Steps need bars or ballisters on one side.
Modular Home Skirting Requirements in Mesa
These are the most common issues – The skirting must be intact, permanently braced, and vermin proof.  No wood to ground contact.  No holes are more massive than 1 square inch.  Skirting must have 1 vent for every 150 square feet.
Conventional loans do not require damaged skirting to be replaced.
Drainage and Grading
The home should have a 5 to 1 grade coming off the edge of the home so that water drains away from home. There should not be pooling or runoff under the house.
Complete Manufactured Home Service in Mesa Efficient Foundation Repair in Mesa
When it comes to comprehensive mobile, manufactured home leveling solutions in Mesa AZ or foundation repair solutions in Mesa AZ, depend on our Top Notch Mobile Home Services based in Mesa, we are the highest-ranked mobile home leveling company in Mesa
Mobile Home Leveling in Mesa
We offer estimates and a one-year warranty for this particular service.  Call us today for further details and pricing information. Our complete manufactured home services in Mesa AZ cover releveling and leveling solution AZ.
Bowed Skirting in Mesa AZ
Jammed Doors in Mesa AZ
Uneven Floors in Mesa AZ
Wall Cracks in Mesa AZ
Faulty Pier & Beam Systems in Mesa AZ
Wall Gaps in Mesa AZ
Squeaky Floors in Mesa AZ